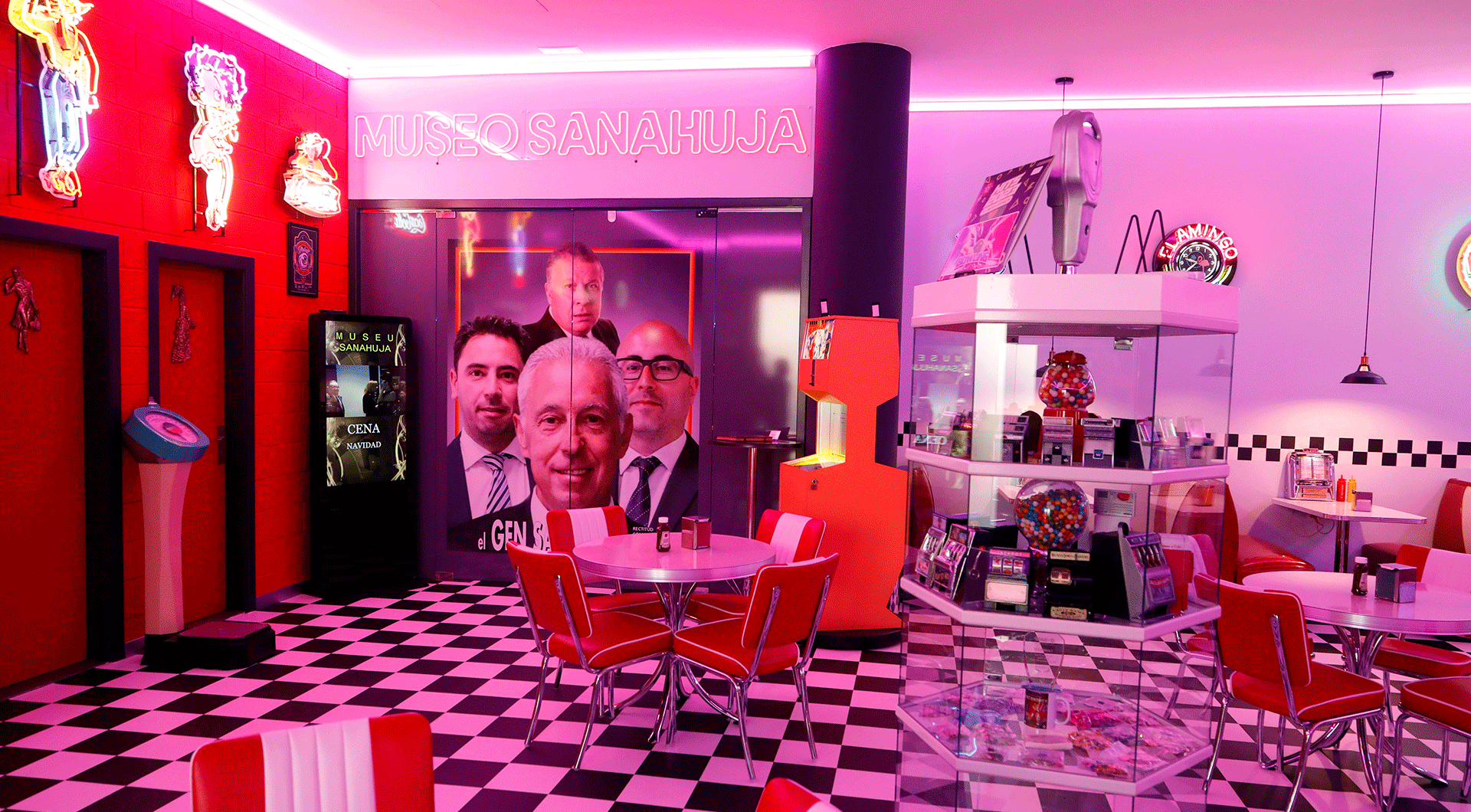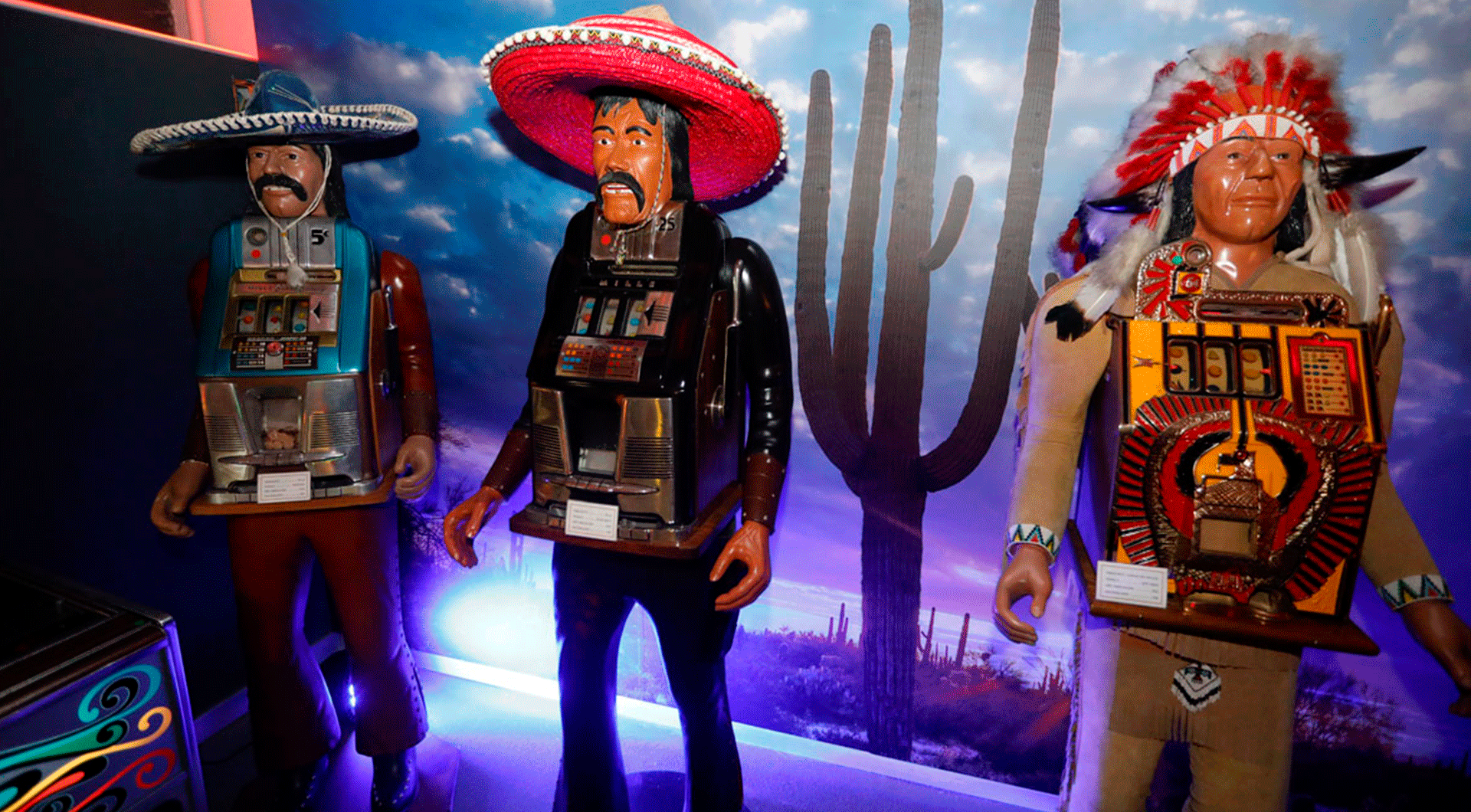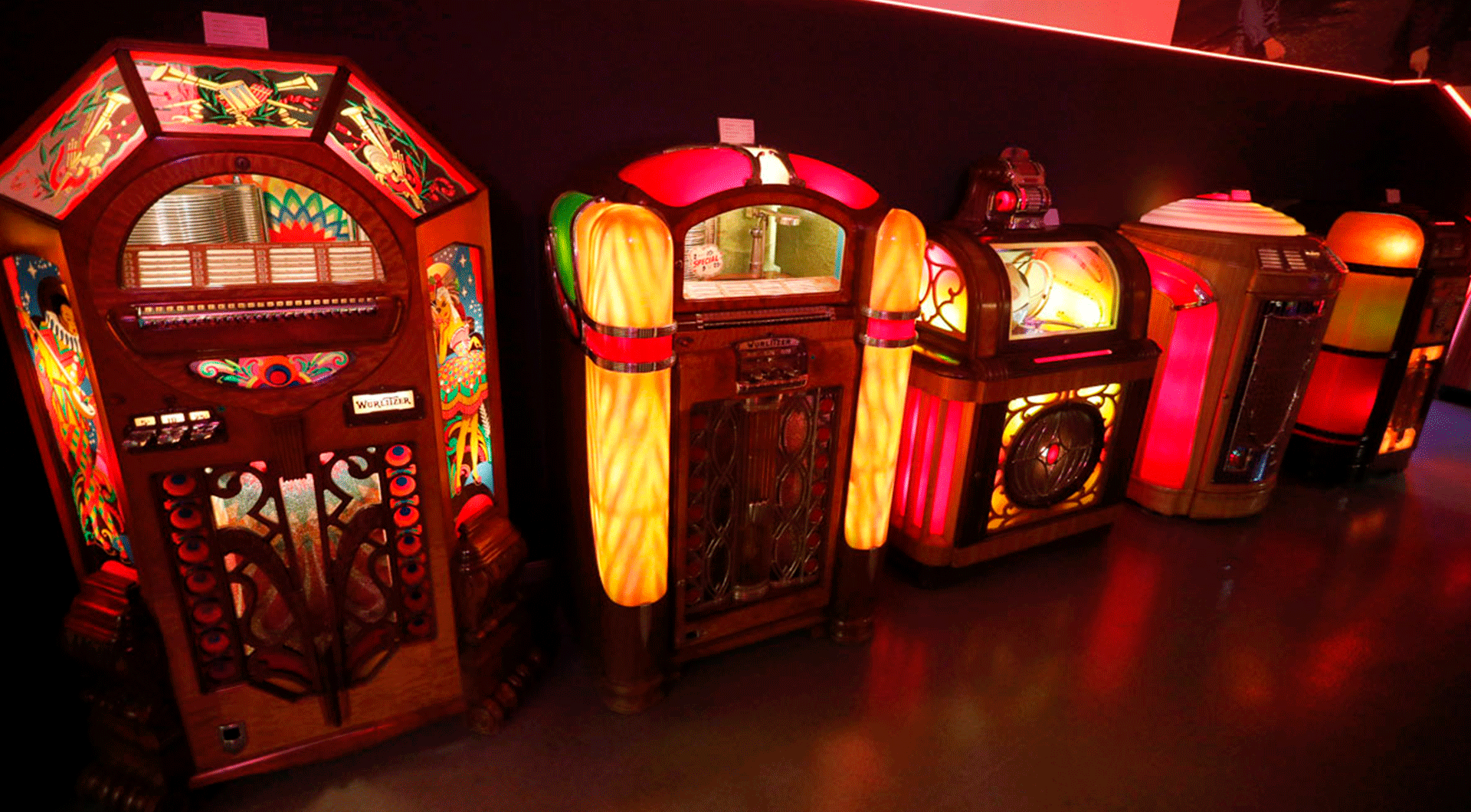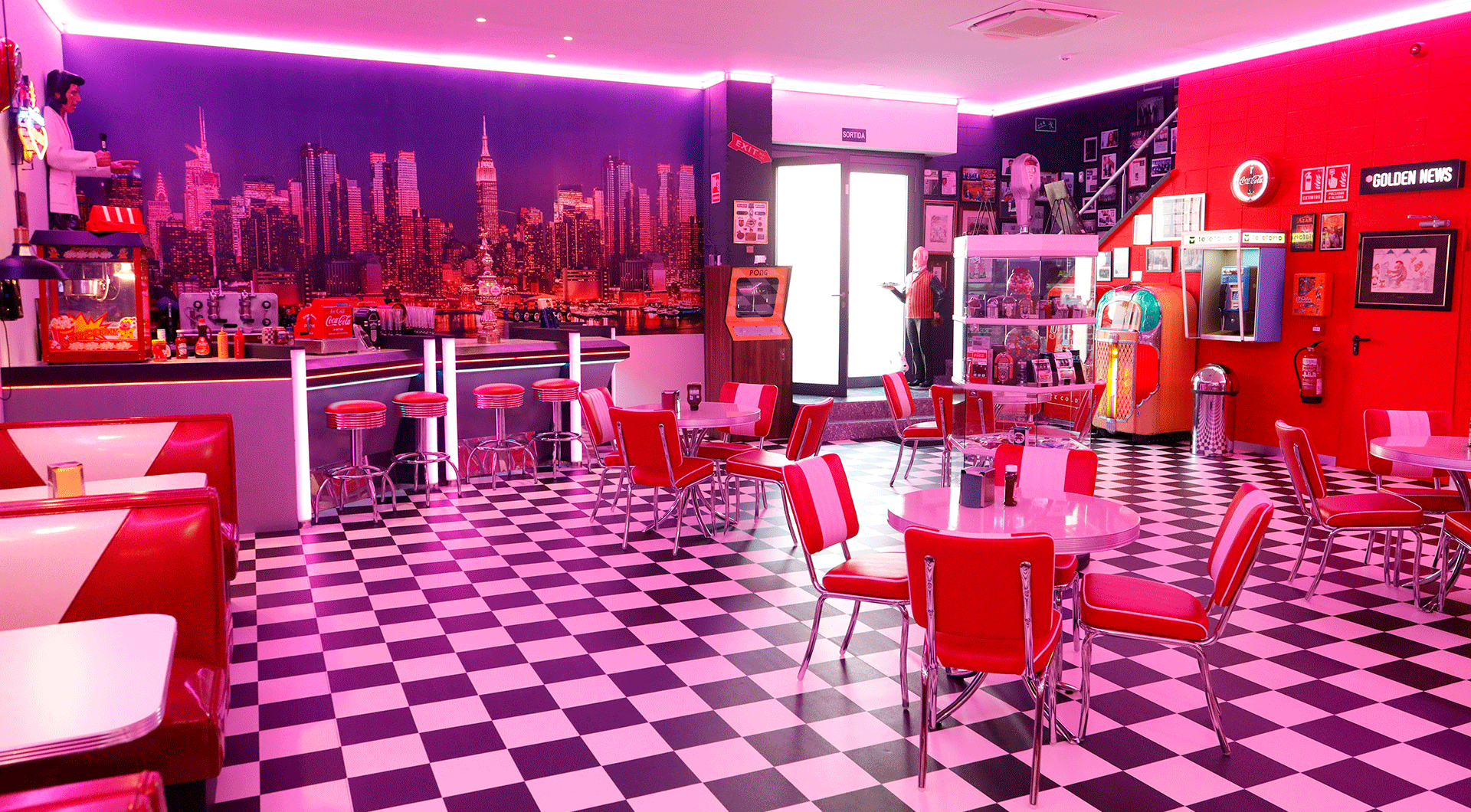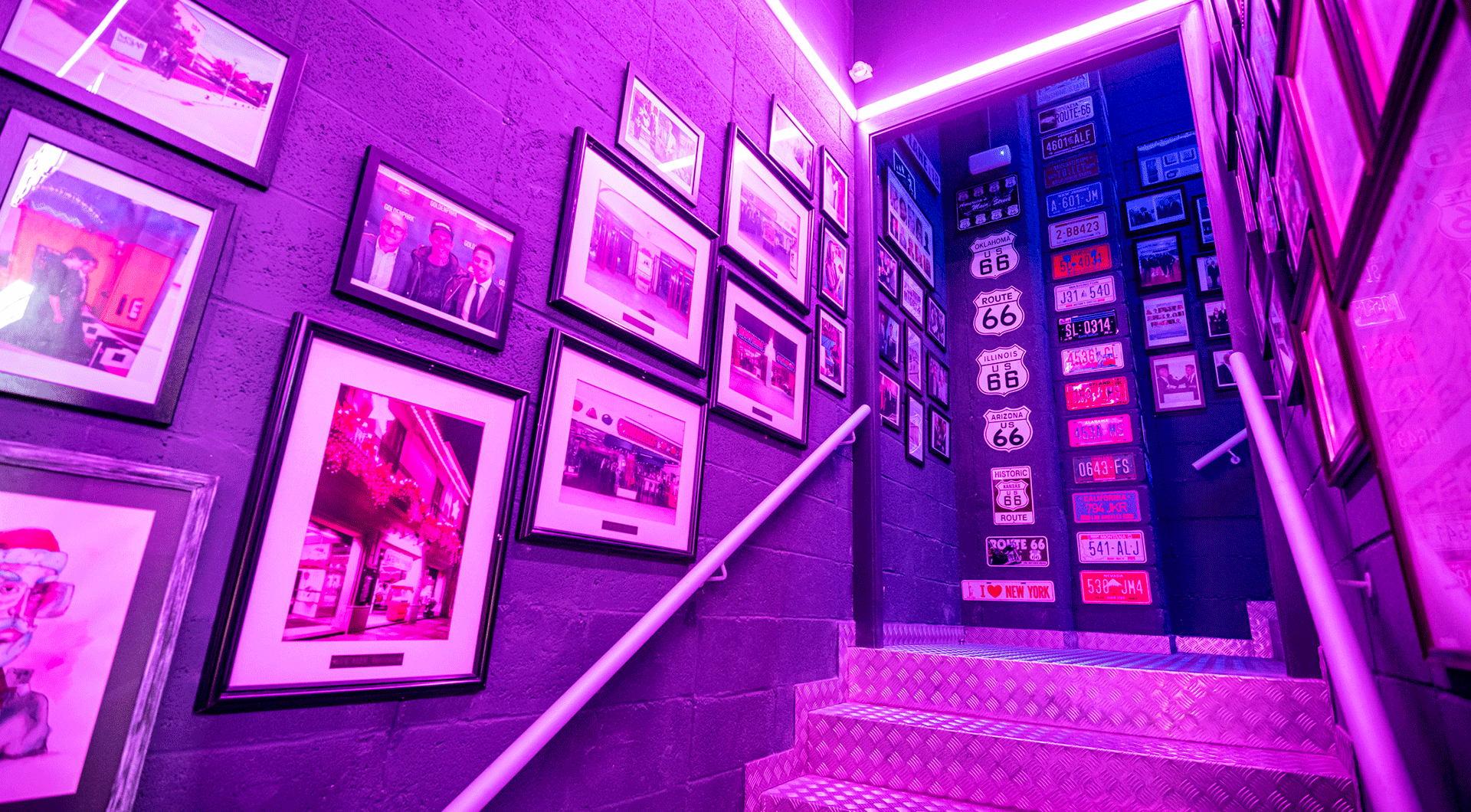 About the museum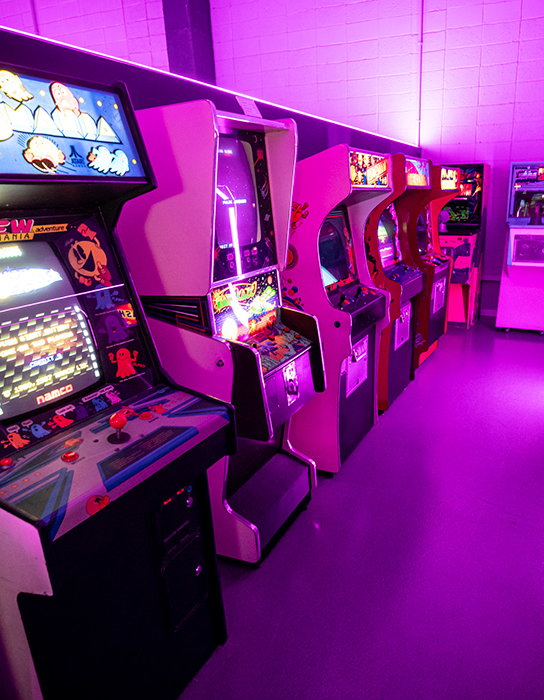 Arcades
We will be able to see different types of Arcade machines, from those with their characteristic furniture such as the mythical Pong, Space Invaders or something more recent such as Driving Simulators (cars, motorcycles, airplanes...) among which we could highlight Sega Rally, After Burner or even an Idya of Taito.
Pinballs
In the magnificent Museum we can find both electromechanical pinballs (from the 60s-70s) and the most modern with display systems (from the 80s) and even high-definition screens (up to the present), but we cannot forget that the beginnings they come from the Bagatelle (1910) and you will also be able to visit some models.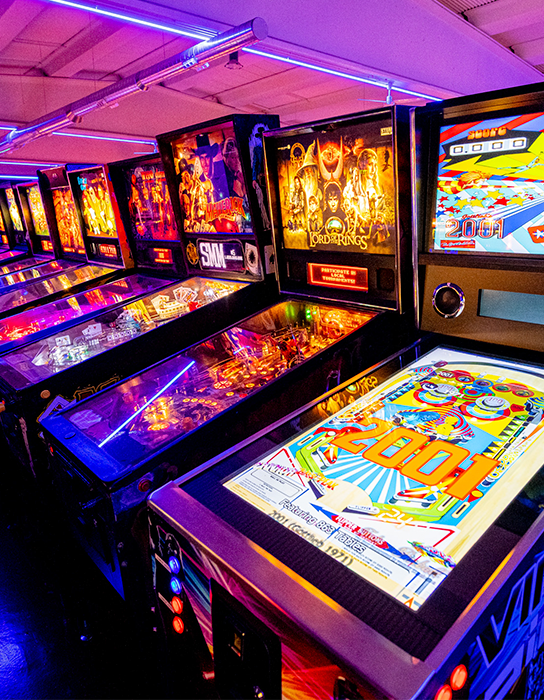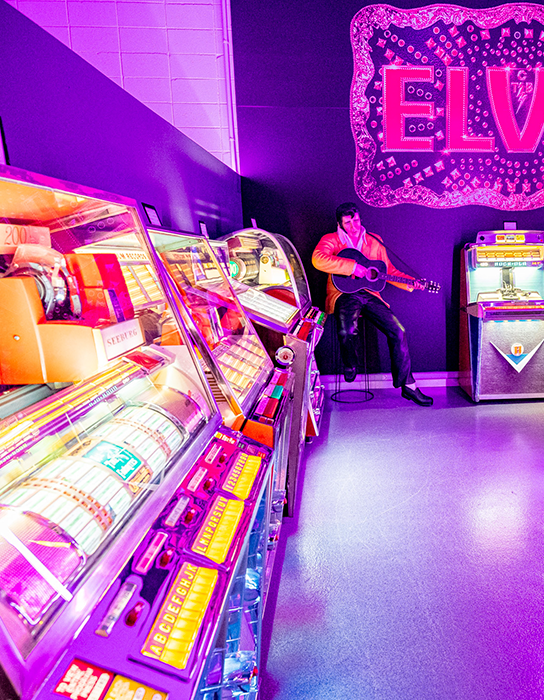 JukeBox
In the most musical section of the Sanahuja Museum we can enjoy more than 75 "music boxes" from 1905 to the present, we would highlight works of art and engineering such as the 1917 Nickelodeon Piano and other prestigious brands Rock-Ola, Wurlitzer, Ami, Seeburg, going through Spanish such as Petaco, Gedasa among others.
Slots Machines
In this section we could be amazed with totally handmade production machines, therefore, being able to observe machines like the Chicago of 1900, those that were placed at the door of those Nevada casinos with their characteristic Western decoration, going through much more recent models and ending up being able to predict our future with the most esoteric section.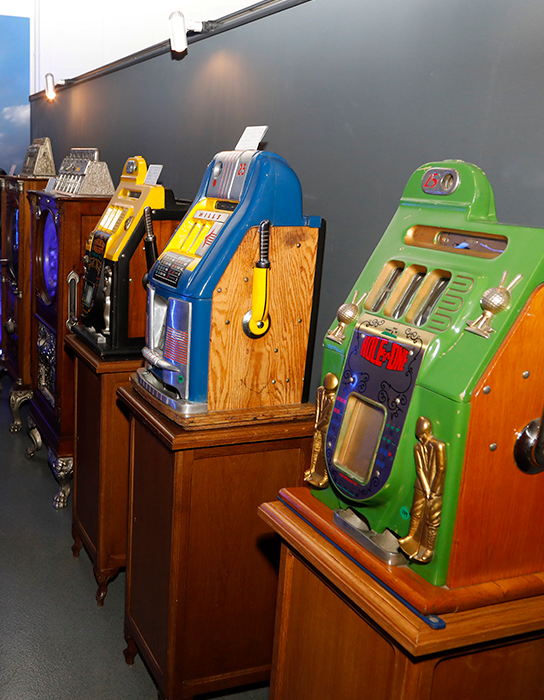 What is in the museum?
Pinballs

JukeBox

Slots Machines

Màquines Arcade
About us
WHO ARE WE
A UNIQUE
Collection
The passion for the world of gaming and entertainment led the Sanahuja family to continuously acquire, from 20 years ago to the present, unique and collector's pieces from all over the world.
This private collection, unique in the sector, has been the origin of one of the largest private museums in Europe that show the history of the gaming sector since its inception.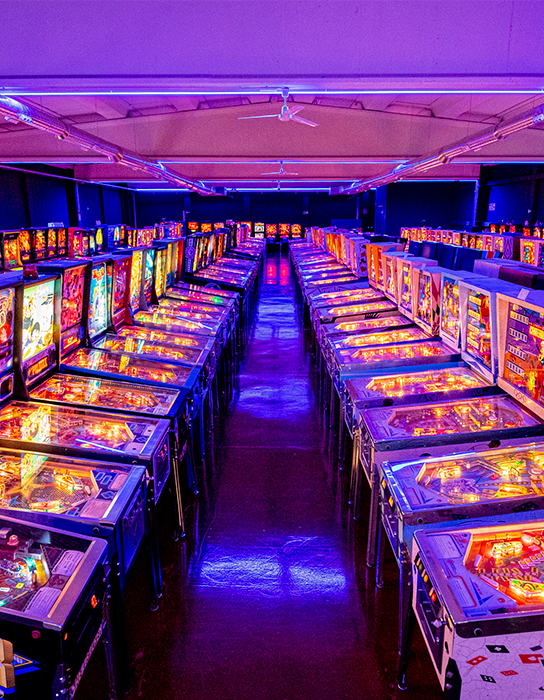 Contact
CONTACT US
Contact with
US
Contact us to receive information about our collection and how to visit it.
Where are we?
Carrer Ramon Llull número 35, Sabadell.